Turnstyle Underground Market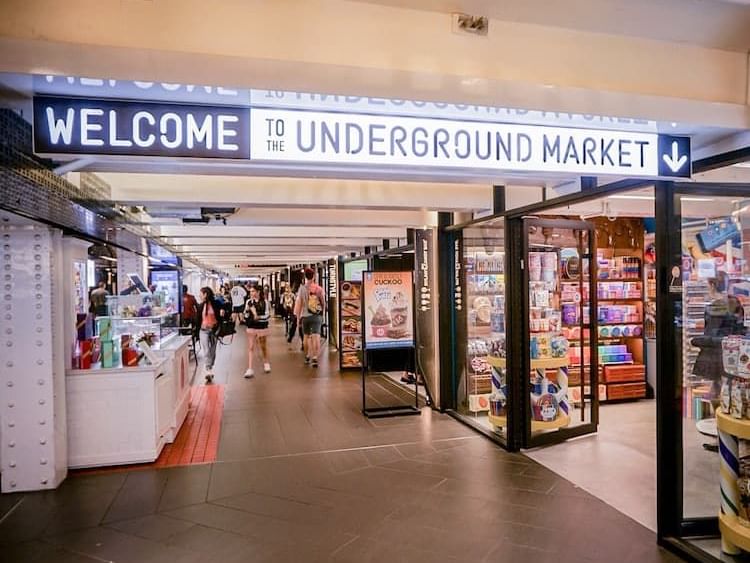 Discover Turnstyle Underground Market—Manhattan's 30,000-square-foot subterranean shopping and dining sanctuary located in the bustling Columbus Circle subway station. Since its grand opening in 2012, this innovative marketplace has rapidly become a must-visit destination, accommodating more than 35 curated retailers and gastronomic micro-outlets.
Open daily, Turnstyle offers a perfect setting for early-morning coffees, last-minute shopping, or relaxing moments of people-watching. Highlighted in prestigious publications such as The New York Times, The Wall Street Journal, and Travel + Leisure, Turnstyle Underground Market has garnered significant attention as an innovative hotspot for both locals and tourists.
Situated at 10 Columbus Circle, the market is effortlessly reachable via the 59th Street / Columbus Circle station (1, A, B, C, D trains) and 59th Street-Columbus Circle (N, Q, R, W trains) subway stations. The space is wheelchair-friendly and offers complimentary Wi-Fi to enhance your visit.
Experience New York City's hidden gem today!
1000 S 8th Avenue 10019 New York United States
Monday11:00 - 19:00
Tuesday11:00 - 19:00
Wednesday11:00 - 19:00
Thursday11:00 - 19:00
Friday11:00 - 19:00
Saturday11:00 - 19:00
Sunday11:00 - 19:00