Explore Things to Do in New York City
MAD Museum
Explore the illustrious Museum of Arts and Design in Midtown Manhattan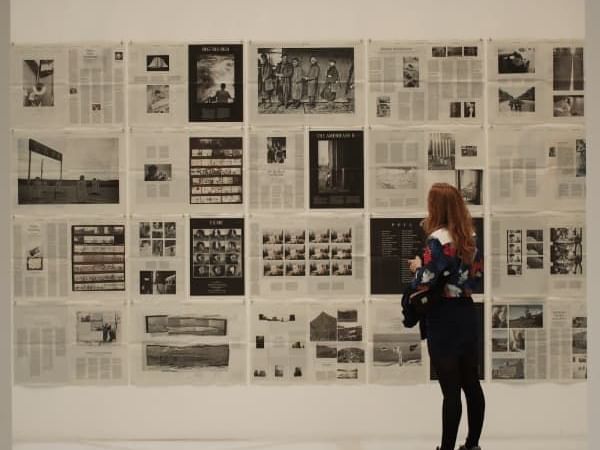 The Museum of Arts and Design (MAD Museum), located at 2 Columbus Circle in the heart of New York City, reimagines the way we interact with contemporary craft, art, and design. Known for celebrating the creative process and the makers behind the art, MAD offers a unique perspective on the objects that weave into the fabric of our daily lives.
The Museum of Arts and Design first opened its doors in 1956 as the Museum of Contemporary Crafts, with an original mission of recognizing the craftsmanship of contemporary American artists. The MUSEUM OF ARTS AND DESIGN now champions contemporary artists, designers, and artisans across creative fields. Continuing to appreciate all facets of making by which materials are transformed, from traditional techniques to cutting-edge technologies. Today, MAD offers a rich variety of exhibitions and public programs, presenting contemporary art and design through a craft lens.
Collections & Exhibitions
MAD boasts an extensive collection that emphasizes the craftsmanship behind the work. With a focus on the 20th and 21st centuries, the museum's exhibitions showcase:
Innovative Materials and Techniques: Explore works that push the boundaries of traditional media and craftsmanship.
Artisanal Brilliance: Witness the revival and innovation of handcraft, from glassblowing to woodworking.
Intersection of Art and Design: See how artists and designers blend functionality with aesthetics.
Dynamic Displays: Rotating exhibitions ensure there's always something new and exciting to discover.
Education & Public Programs
The museum is not just a place to view art but a platform for learning and engaging with it. MAD offers:
Artist Studios: Watch art in the making and interact with artists and designers.
Educational Workshops: Participate in hands-on workshops that cater to all skill levels.
Lectures & Films: Dive deeper into the world of design with a series of talks and screenings.
Whether you're a lover of the arts, a design enthusiast, or simply curious, the Museum of Arts and Design offers a place to explore, learn, and get inspired. Visit MAD and experience the pulse of contemporary creativity in the heart of New York City-- located just a few blocks from the Moderne Hotel.
2 Columbus Circle 10019 New York United States
Tuesday10:00 - 18:00
Wednesday10:00 - 18:00
Thursday10:00 - 18:00
Friday10:00 - 18:00
Saturday10:00 - 18:00
Sunday10:00 - 18:00