Discover Special Offers & Promotions
Stay in Style with our Affordable Hotel Deals in Midtown Manhattan
Discover the best deals and promotions for your stay in New York City at The Moderne Hotel. Our affordable boutique hotel in Manhattan West offers stylish accommodations and personalized service that make us the perfect choice for your next trip to the city. Take advantage of our exclusive Special Offers and Promotions to experience everything the city has to offer without breaking the bank. Whether you're planning a romantic getaway, family vacation, or business trip, we have the perfect hotel deal to suit your needs. Choose from our selection of promotions, including discounted rates and extra perks, to add even more value to your stay in NYC. With our unbeatable location in the heart of Midtown Manhattan, you'll be just steps away from top Manhattan attractions, dining, and entertainment options. Book your stay directly with us to enjoy the best rates and benefits. Explore New York City in style-- and with a little extra savings to boot. Our Reservations Team is always available to assist with your booking, or answer any questions you may have. We look forward to welcoming you to the Moderne Hotel in the heart of New York City's Broadway Theater District.
Slideshow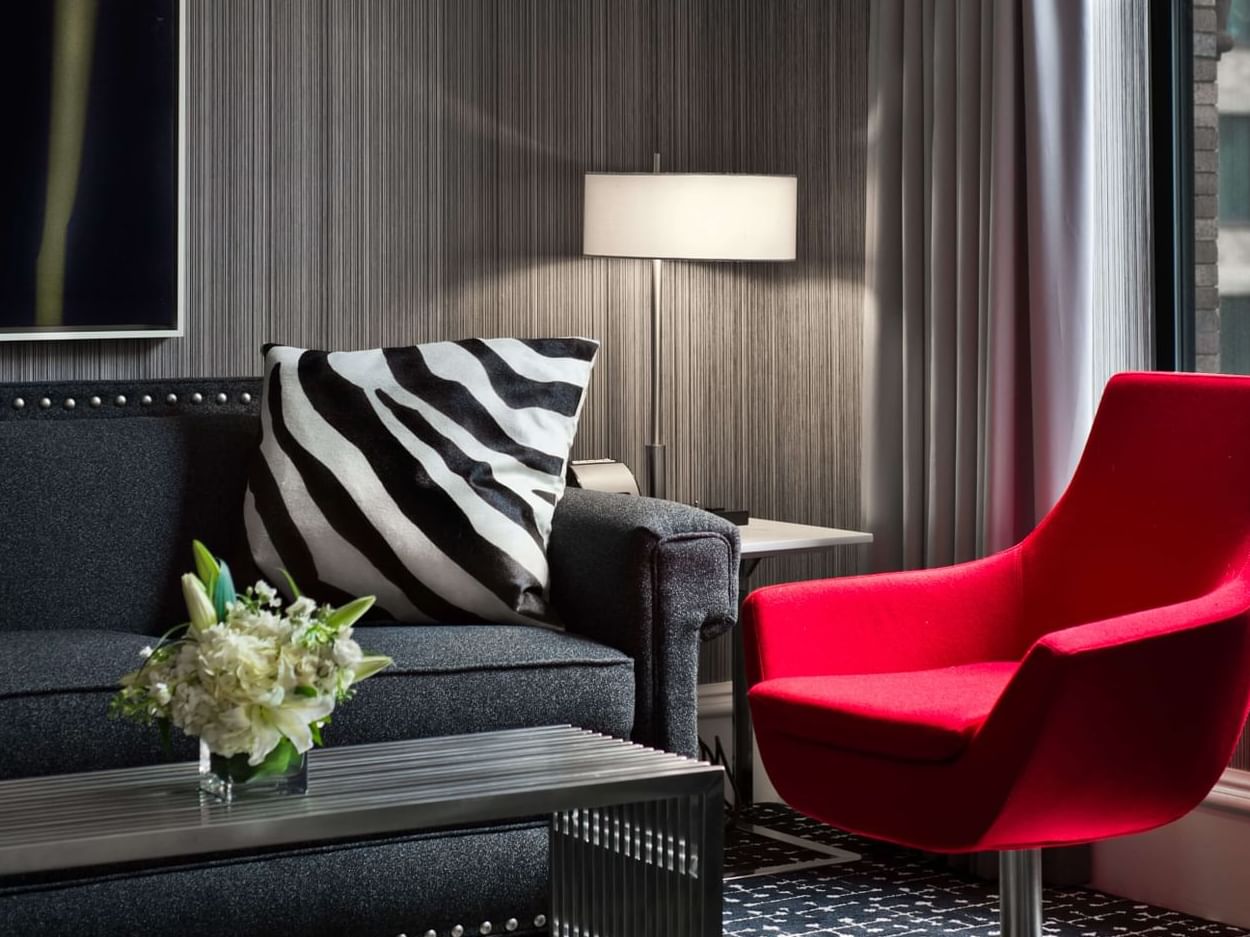 Junior Loft Suite
The crowned jewel of the Moderne, boasting a chic mid-century modern aesthetic and a sprawling loft-style layout. Unwind on a lavish King Bed, or bask in the spacious sitting area with a sofa.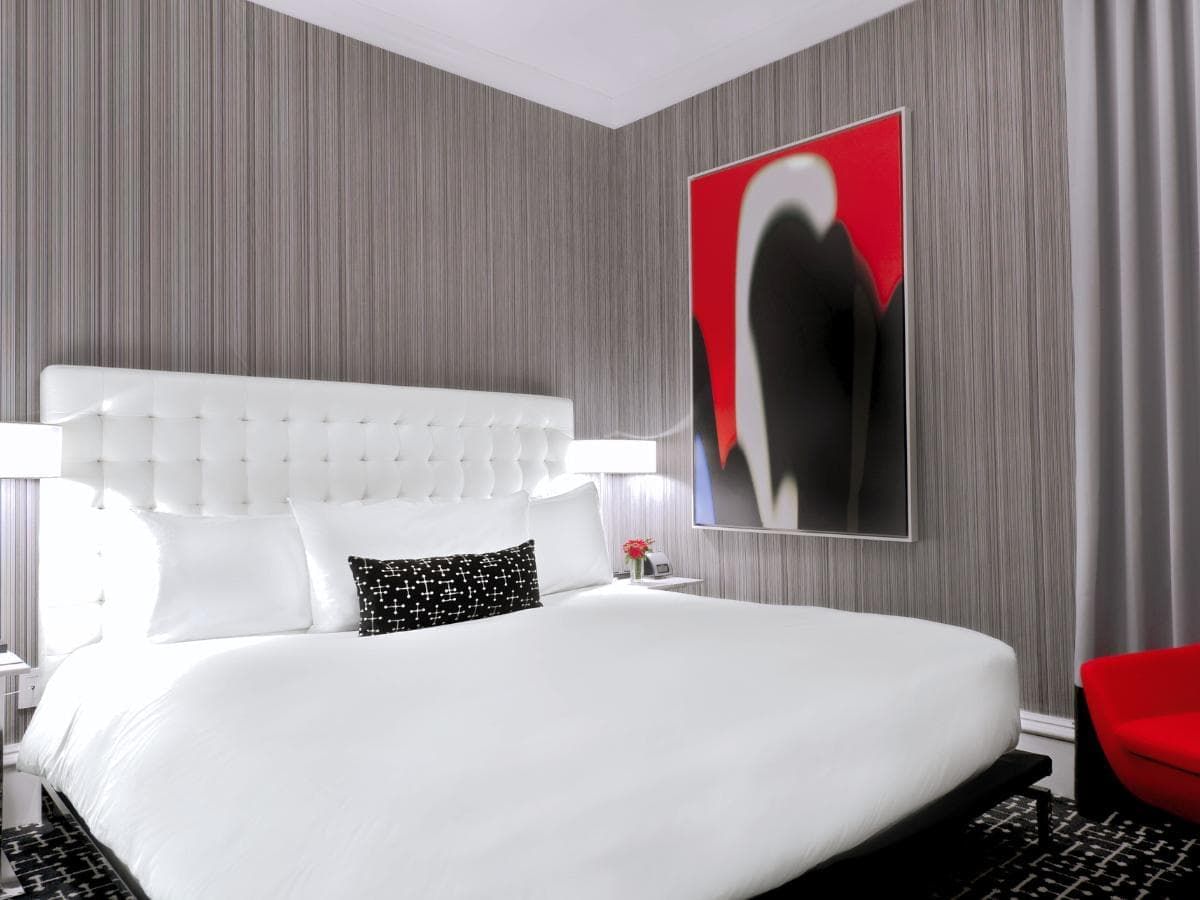 Deluxe King
Enjoy the ultra-modern decor of our Deluxe King room, featuring 1 King Bed, a stainless steel desk + sleek cushioned work chair, flat screen TV, and more. Starting from 200 square feet.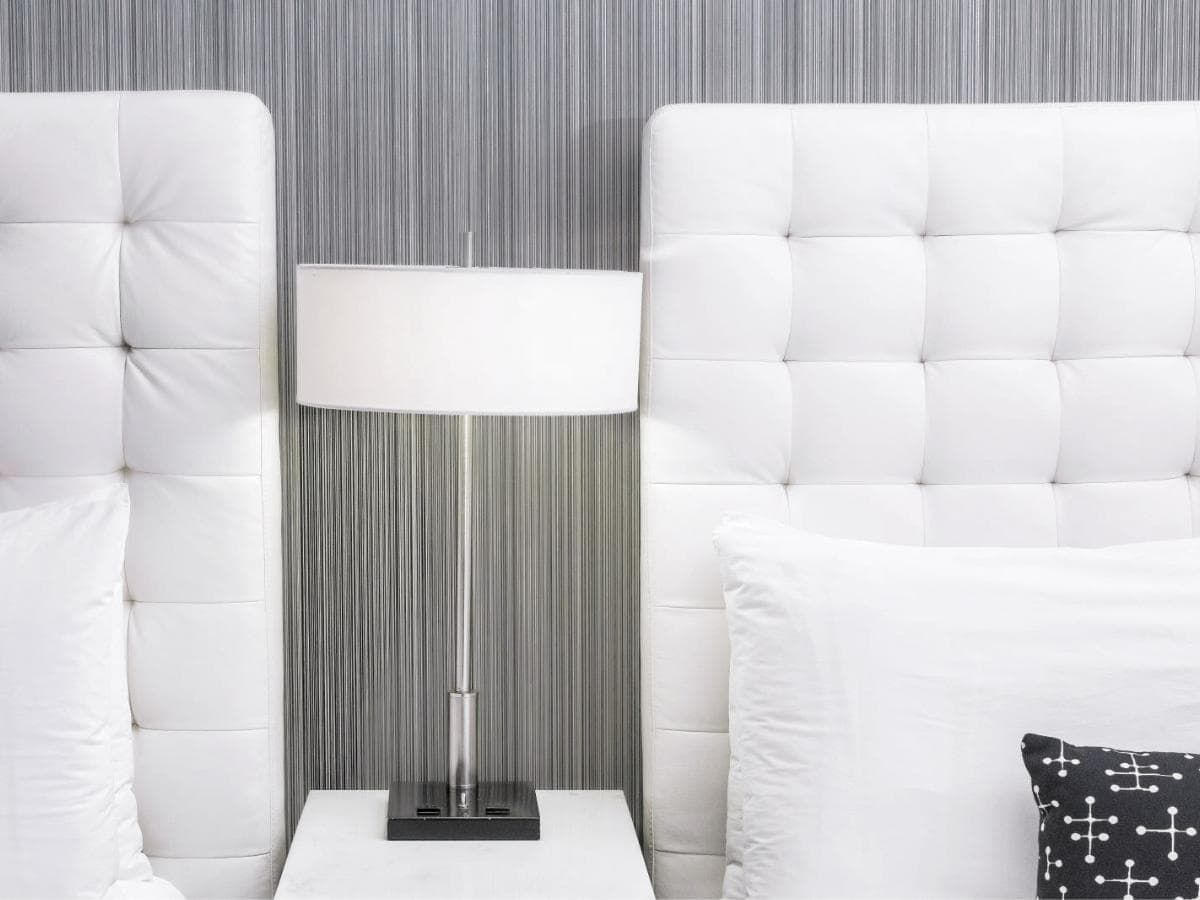 Deluxe 2 Doubles
Our spacious and contemporary Deluxe Double room includes 2 beds, ideal for traveling with friends or family. Starting from 220 square feet, featuring a desk, HDTV, and more.